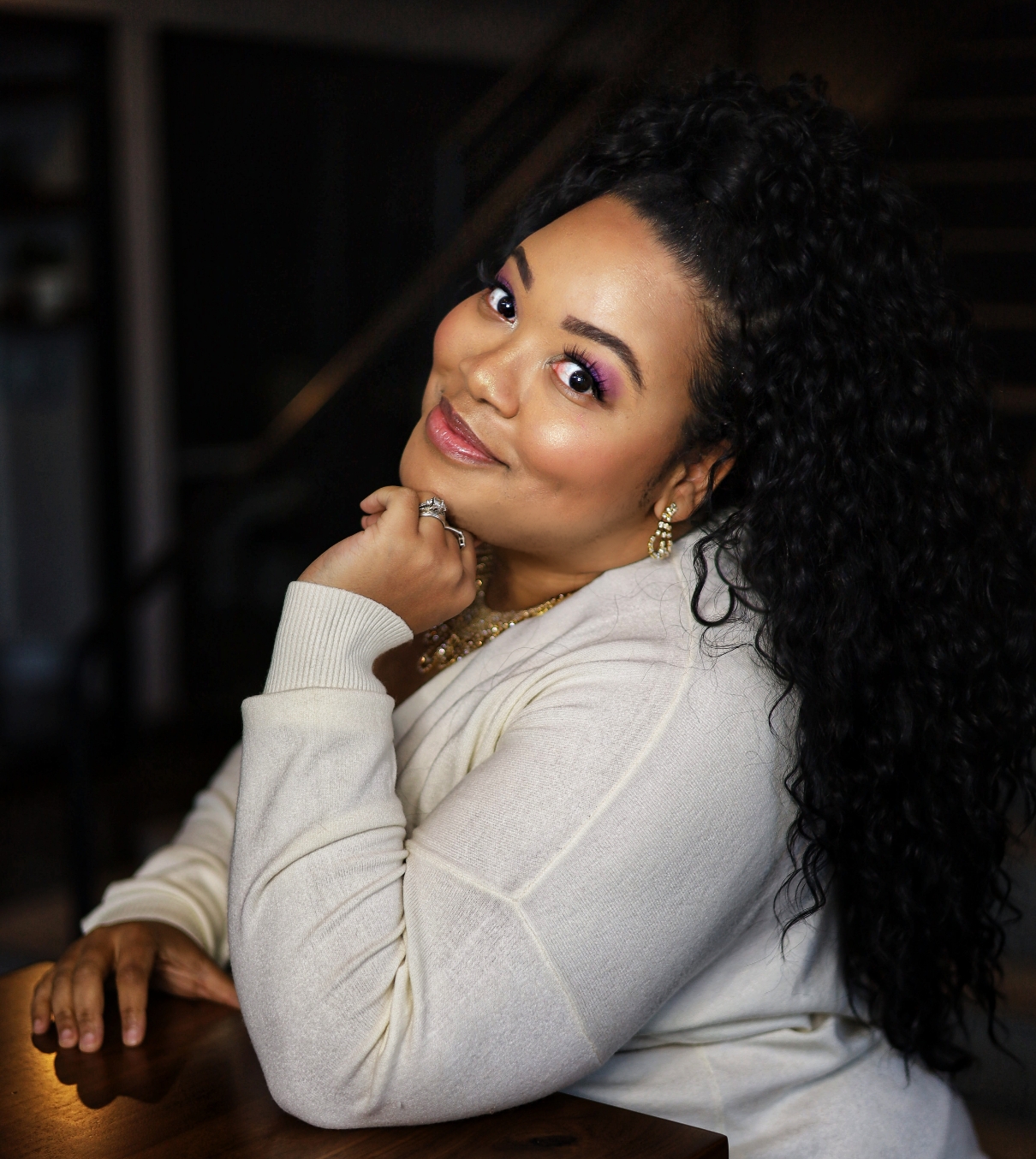 Trichologist, Oma C Withers is a certified hair restoration specialist, liscenced cosmetologist, educator, phytomedicine specialist and holistic cosmetics formulator who has served her community for eight years. Starting at the age of seven after loosing her mother to cancer she became obsessed with the hair loss her mother encountered during chemo therapy and created a brand called The Hair Chest.
She belives that "concerns within the hair should be seen as concerns within blood". When starting The Hair Chest, Oma realized that most hair restoration products didn't have potent, unbleached extracts or effective delivery methods that were able to drive the results she was looking for. Because of her strides in the hair restoration industry she has been featured by FaceBook Inc, ABC, Fox, and CBS.
Since creating her brand she has devloped effective holistic supplements and topicals that rival chemical alternatives in the hair restoration industry that offer less side effects and more benefits. Since opening Oma has served thousands of Ohioans and others worldwide who experience hair loss and scalp conditions.
Oma currently serves as a advisory board member for Fairfield-Eastland career center, offers consulting, and coaching to others in her feild. She also holds certifiations in health coaching, gut health, and life coaching.
After seeing how her efforts created large waves in how we think of alopecia treatment she developed an educational outlet that teaches cosmetologists, Doctors, and nurses how to restore hair and bring confidence back to their clients.
You can find more information at www.thehairchest.com